Back to News
Danos Group 2022 Challenge for Charity – Days 16 to 20 (The Final!)
For 20 days the Danos global team are taking part in 20 challenges with a 22 theme, to raise awareness and funds for Leadership Through Sport & Business (LTSB), a social mobility charity that prepares and supports bright young people from disadvantaged backgrounds into meaningful roles within Business and Finance, and Digital / Technology.
Day 16 – For today's "Global Team Challenge" we walked "22,000 Steps", though some people achieved this individually, as a team we walked a total of 171,952 steps, which equates to 85.48 miles – it just shows you the positive impact of a team.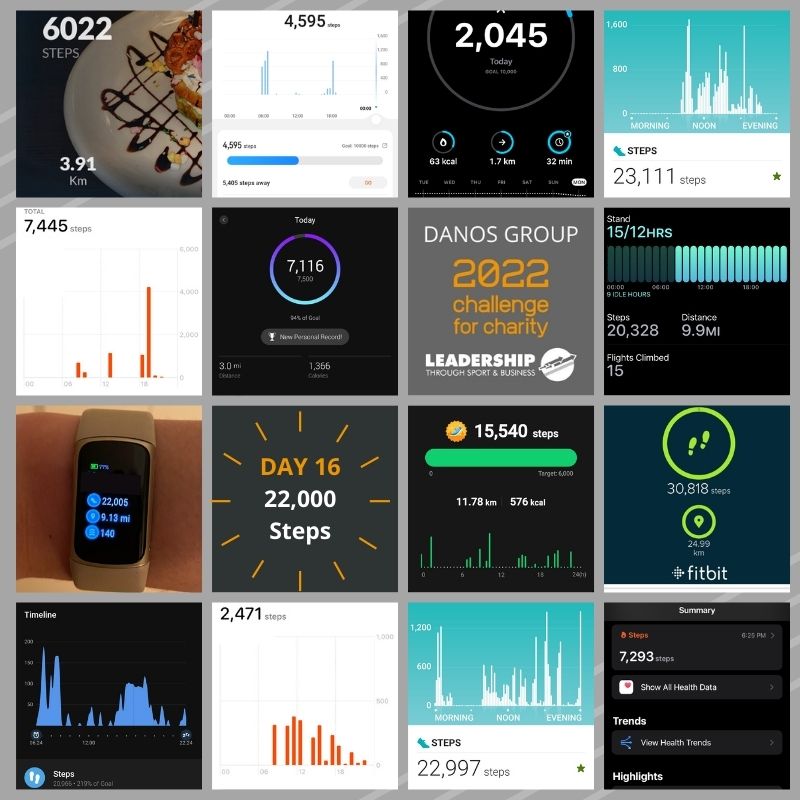 Day 17 – Today the Danos D&I Committee took on the challenge of taking "22 Photos of City Landmarks", we have offices on London, New York, Hong Kong, and Singapore, can you identify any of these landmarks?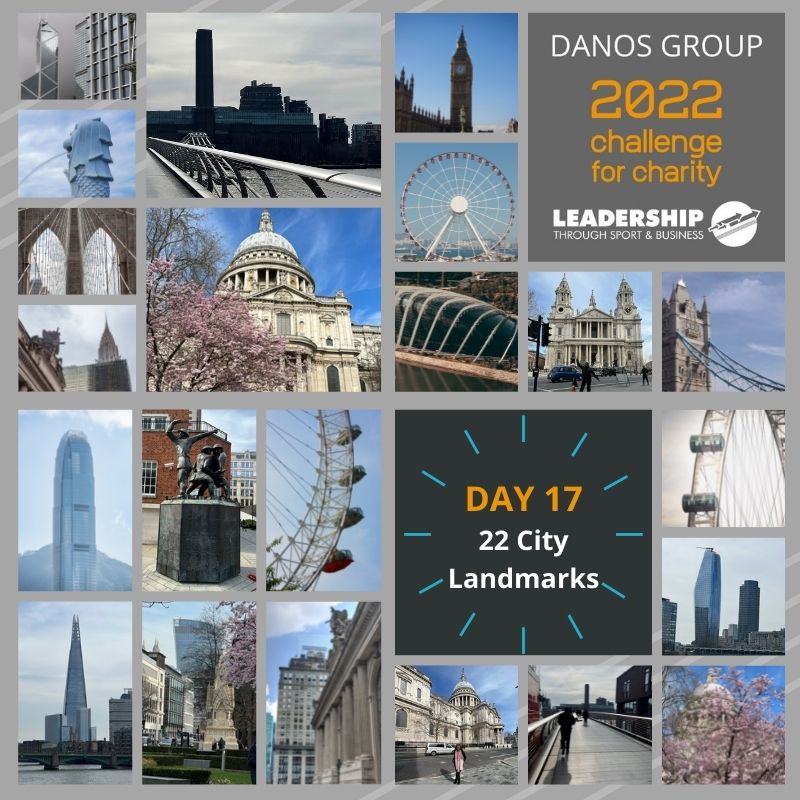 Day 18 – For today's "Danos Group 2022 Challenge for Charity" the team prepared for Wimbledon by completing "22 Tennis Hit Rallies".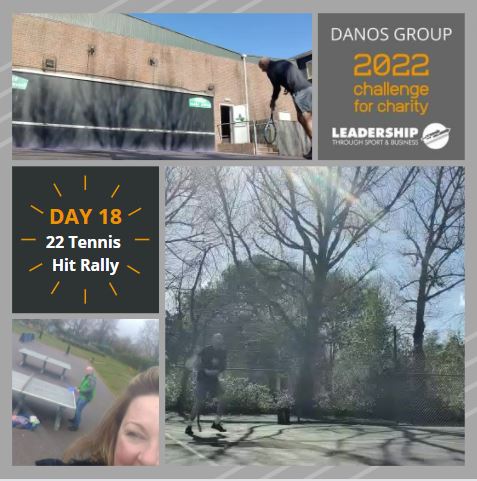 Day 19 – For today's challenge we have made "22 Charity Donations", there has actually been a lot more than 22! Great Work Team!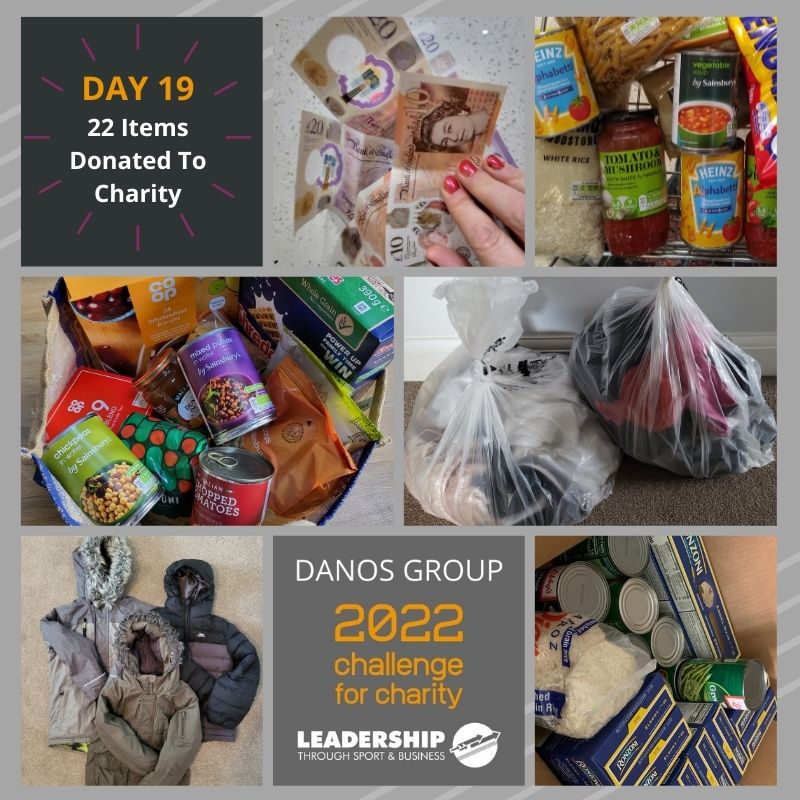 Day 20 – For our final challenge we did "22 Acts of Kindness", this included charity fundraising & donations, surprising loved ones with gifts, helping people with household chores, entertaining children for a day for a relative, and supporting a feeding program in Bundokista.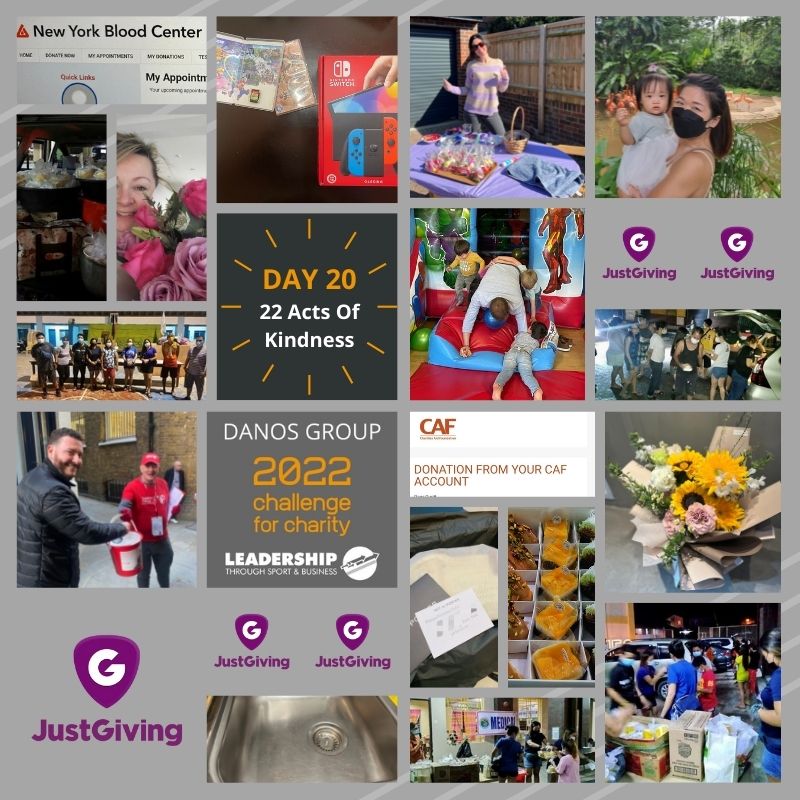 Thank you for your support, please show your support for the cause by donating at – 
https://www.justgiving.com/fundraising/danos-group
Any firms interested in employing an LTSB Apprentice please contact careers@leadershipthroughsport.org