Back to News
Danos Group 2022 Challenge for Charity – Days 6 to 10
For the next 20 days the Danos global team are taking part in 20 challenges with a 22 theme, to raise awareness and funds for Leadership Through Sport & Business (LTSB), a social mobility charity that prepares and supports bright young people from disadvantaged backgrounds into meaningful roles within Business and Finance, and Digital / Technology.
Day 6 – For today's challenge our EMEA Compliance team did "22 Minutes of Meditation".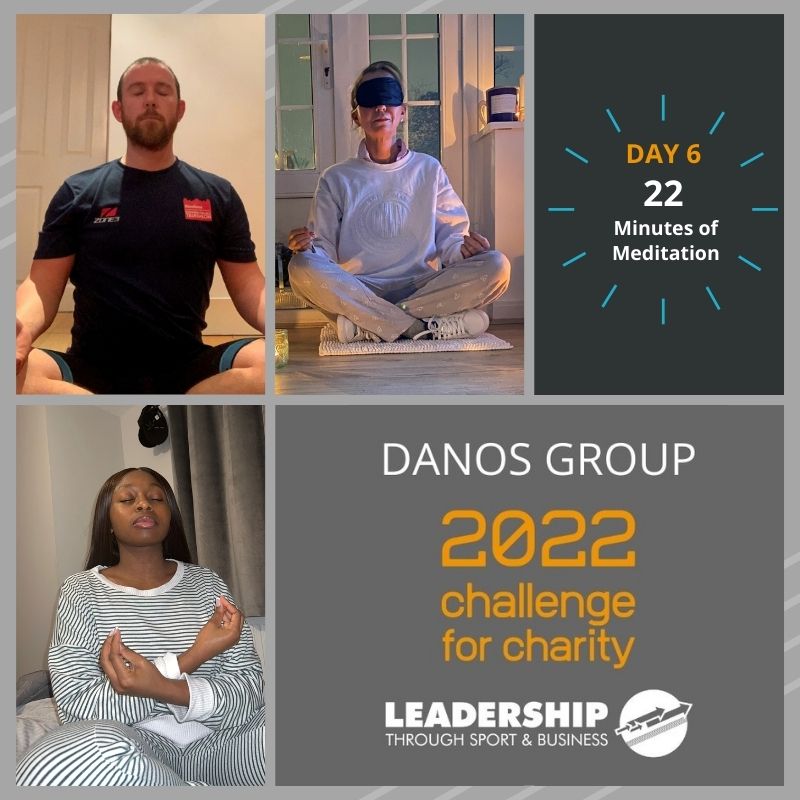 Day 7 – For today's challenge our EMEA Legal team completed "220 Tennis Ball Racket Bounces".
Day 8 – Today our Research team have "Tried 22 New Things!" including healthy shots, heavier weights, orange cake, Barbell Blast class, and lychees!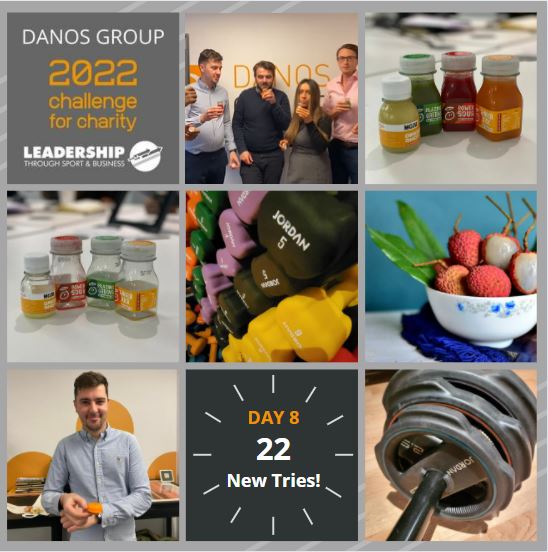 Day 9 – Today our US team tackled "220 Sit-Ups" they will have beautiful abs!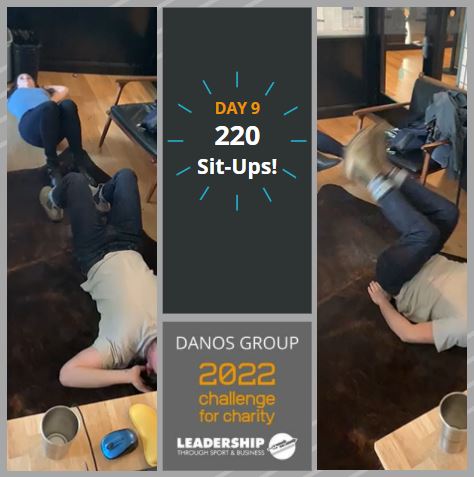 Day 10 – We are halfway through our 20-day challenge for charity and Alex from our EMEA Risk team has put in a stellar performance as he delivers "22 Burpees".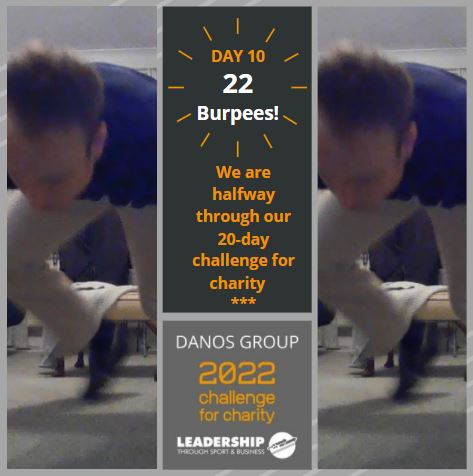 Follow our daily progress and if possible, please show your support for the cause by donating at –
https://www.justgiving.com/fundraising/danos-group
Any firms interested in employing an LTSB Apprentice please contact careers@leadershipthroughsport.org