Back to News
Candidates In Singapore Are Placing Higher Priority On Work Flexibility
A recent "Global Talent Trends" report has revealed that candidates in Singapore still consider compensation as the top priority, however work flexibility has increased by 16%, rising five spots into second place since last year. Opportunities for career advancement and upskilling remain important for candidates.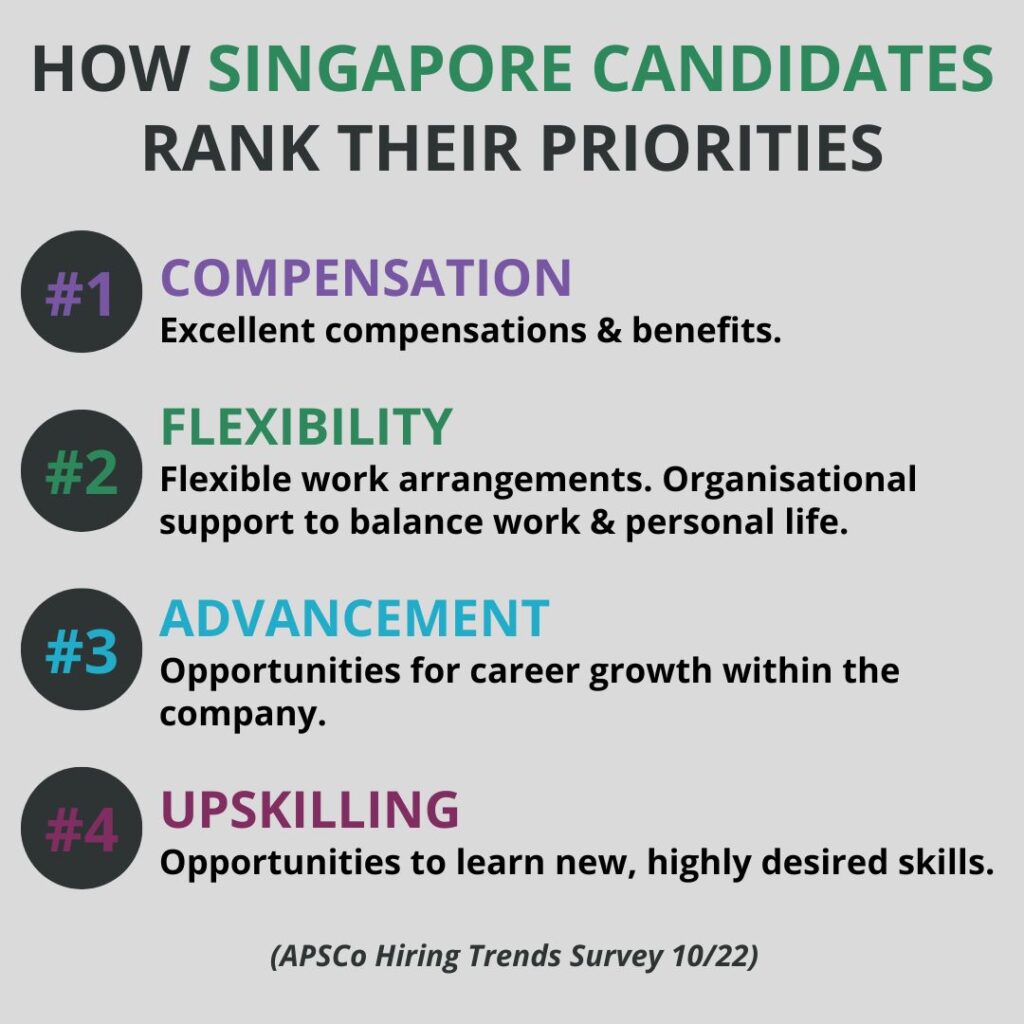 Currently competition in Singapore for talent is fierce, with many job seekers considering multiple opportunities and reconsidering the way they work, with more emphasis on work flexibility, upskilling and mobility.
The team at the Danos Group play a pivotal role as a trusted advisor to our clients and assist managers with navigating the hiring process during these competitive times, providing direction on candidate attraction, skills and requirements.
If you would like to discuss your hiring needs in Singapore, or a recent track record of our work conducted, please contact our Head of Asia, Adnan Maddix, +(65) 6950 4505, adnanmaddix@danosassociates.com