Back to News
Danos Group 2022 Challenge for Charity – Days 11 to 15
For the next 20 days the Danos global team are taking part in 20 challenges with a 22 theme, to raise awareness and funds for Leadership Through Sport & Business (LTSB), a social mobility charity that prepares and supports bright young people from disadvantaged backgrounds into meaningful roles within Business and Finance, and Digital / Technology.
Day 11 – Today's challenge was to see "How Many Swim Lengths Could Be Done In 22-Mins?". Jenni from our Operations team took to the pool and managed 43 lengths.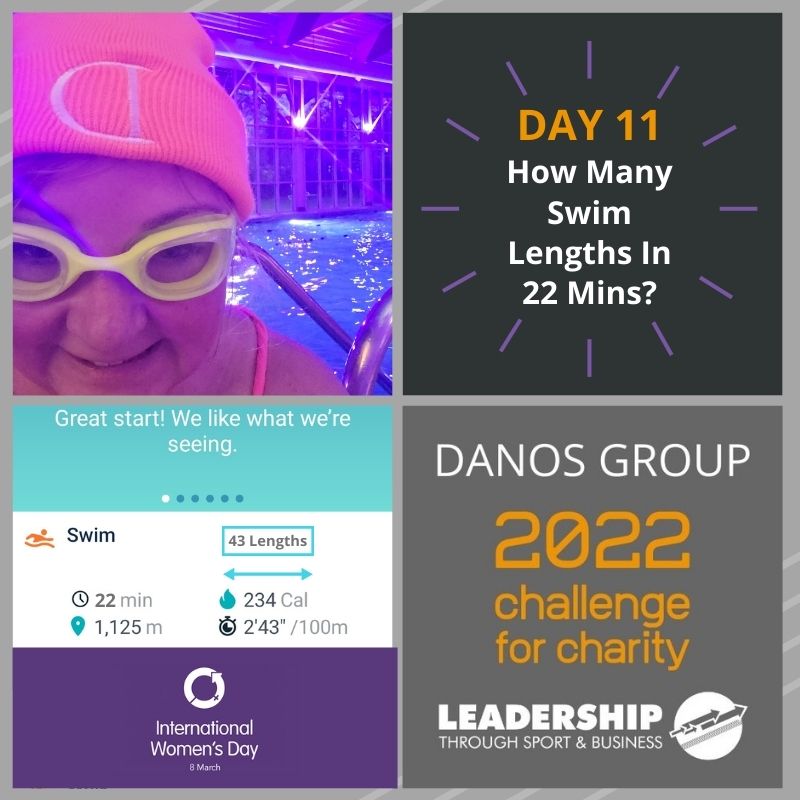 Day 12 – For today's challenge our global Partners "Hit 220 Golf Balls!".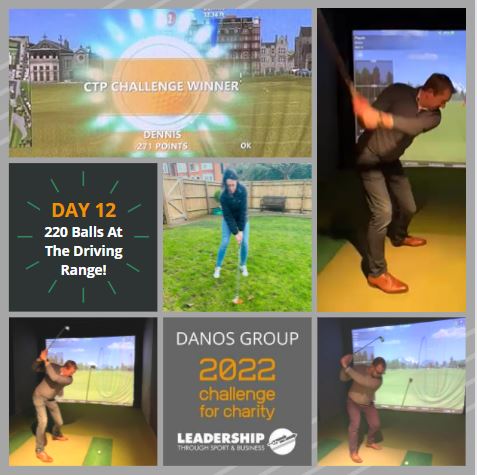 Day 13 – For today's challenge our Asia Pacific team dusted off their runners to complete a "2.2 Mile Run".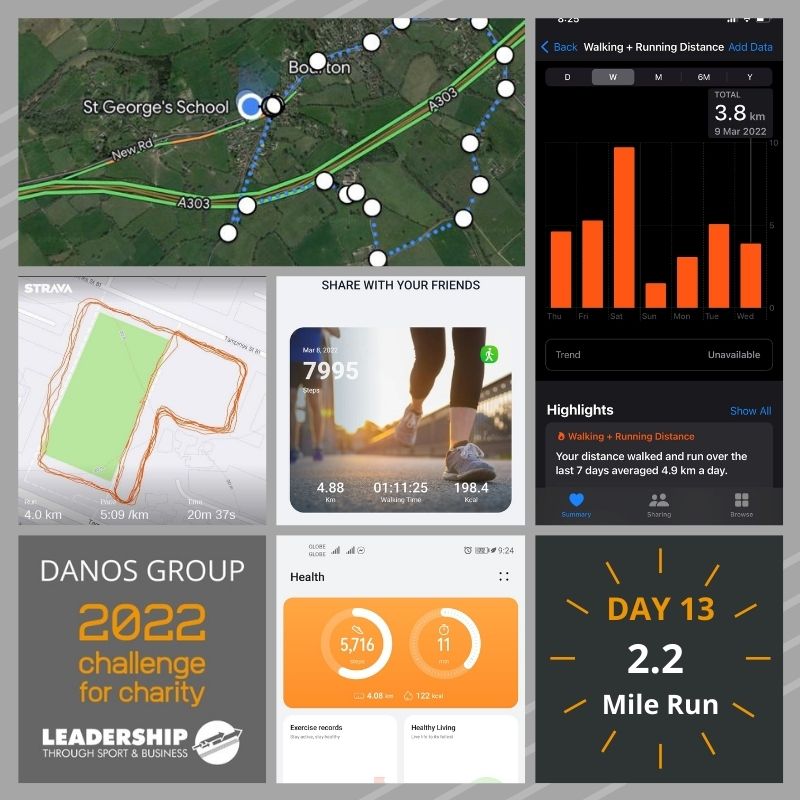 Day 14 – For today's challenge Denis and Ed from our EMEA #Compliance team completed a "22 km Cycle" and some!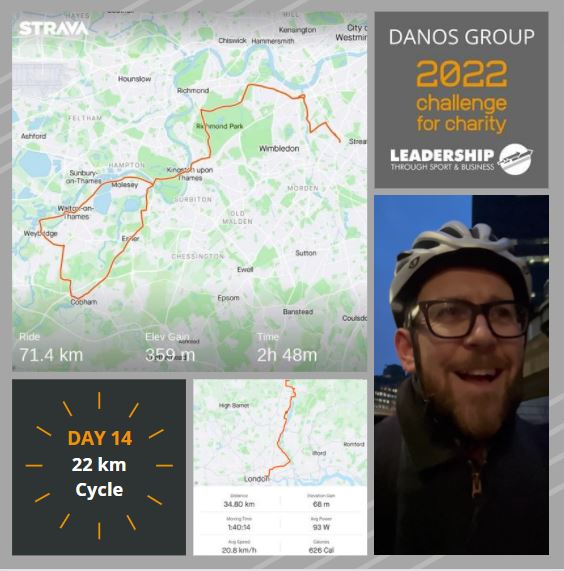 Day 15 – It is Cocktail Time! For today's challenge our EMEA Legal team are making a stir by completing "22 Mins of Cocktail Making".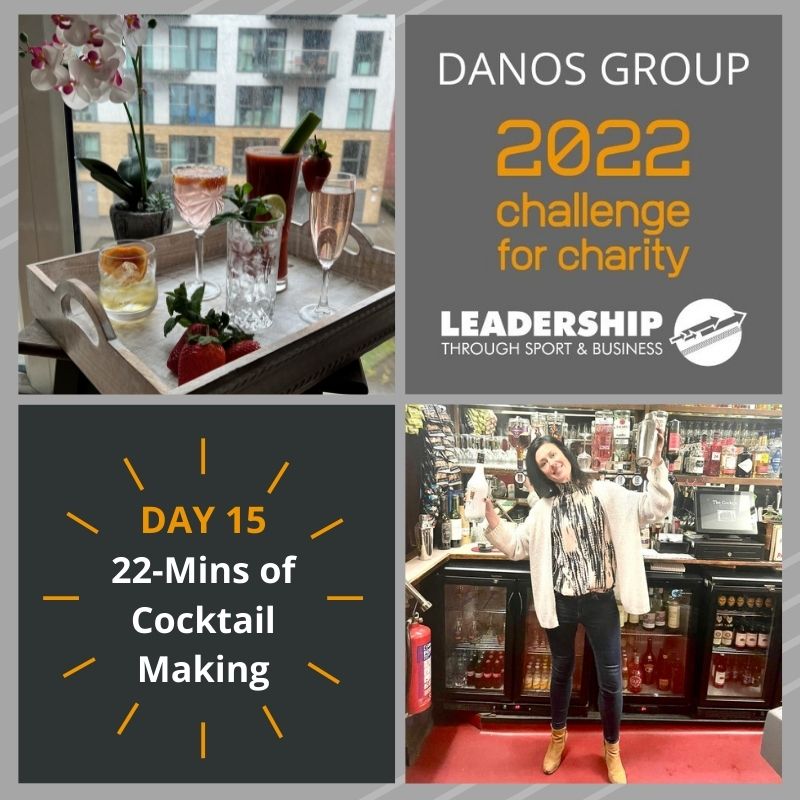 Follow our daily progress and if possible, please show your support for the cause by donating at –
https://www.justgiving.com/fundraising/danos-group
Any firms interested in employing an LTSB Apprentice please contact careers@leadershipthroughsport.org